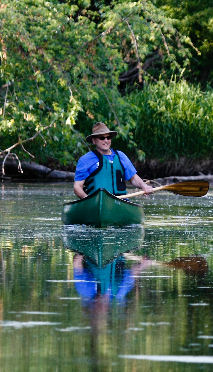 Boating safety is necessary to ensure a day full of fun on Wisconsin's waterways. We have compiled the tools necessary to allow you to educate yourself on the Wisconsin laws pertaining to boating skills, safety and boat inspection. Please use these valuable tools allowing the Fox River waterway to be a safe and enjoyable experience for all boaters and swimmers.
It is estimated that over 1 million boats take to Wisconsin waters each year making courtesy, safety and education important issues for boaters.
Educate yourself to improve your… Boat skills
The links below are made available through the Wisconsin Department of Natural Resources website.
Additional information which can be found directly on the DNR website.

Notice to Mariners
VSC Inspection (Vessel Safety Check)– If you haven't done so, this is a good time to get a VSC inspection. Make sure your boat is safe.
Boat Safety and Boat Inspection
**Dams pose one of the largest threats to boaters on the Lower Fox, particularly for paddlers. If you are not an experienced paddler, FOF highly discourages you from attempting to paddle near dams! These portions of the river are for experienced paddlers only. Know that the diverse geography of the Fox River produces a range of difficulty levels for boaters; know which portions of the river are acceptable for your skill level! Please know that different portions of the Fox River range in higher levels of difficulty.