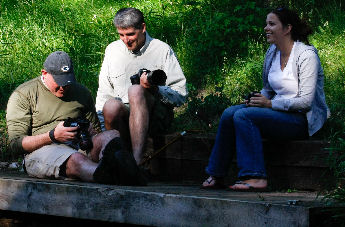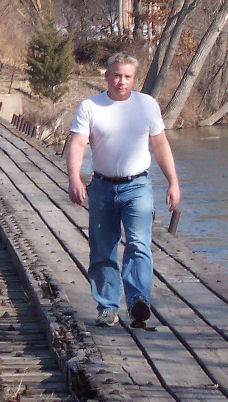 Utilization of the three abandoned railroad trestles on the Appleton river corridor has been part of Appleton's river trail plan for several years.
The three trestles cross the river from:
The Atlas Mill on Water St. to Trolley Square on Edison Avenue
From the south end of the Lawe Street bridge to the vacant Foremost Dairy just bellow Lawrence University
From the Newberry Trail to the River Heath site just below the east end of the College Avenue bridge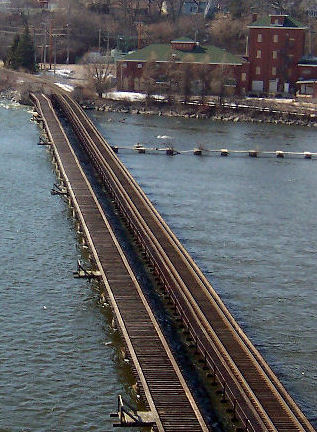 Atlas Mill Double Trestle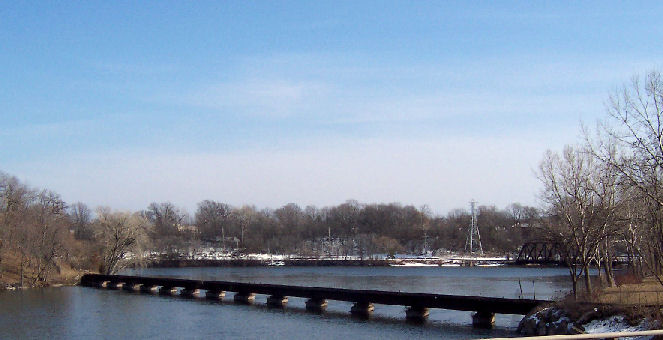 Lawe Street Trestle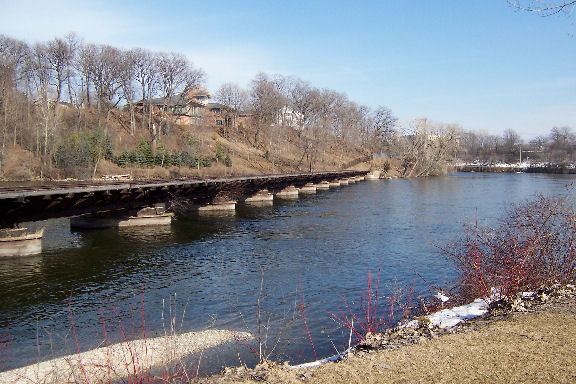 As a result of conflicting opinions over ownership and responsibility for these structures they have not been converted to pedestrian use and incorporated into Appleton's river front trail network.
Friends of the Fox has decided to help the process along by properly identifying owners, coordinating local and state DNR/DOT requirements and helping with design for use.
Each trestle has a unique connection to important sites along the Fox's Appleton path. The first and longest trestle connects the Atlas Mill, Vulcan Heritage Park, Fratello's and the planned trail to Lutz Park with Trolley Square, Appleton lock #2 and the North Island trail. The developer of Trolley Square has committed $100,000 to the conversion of this trestle if converted to use by 2015.
The second trestle below Lawrence connects the North Island trail to the Foremost site which is in the process of redevelopment for residential use. The developer of this site has agreed to allow the trail to continue through the site to John Street.
The final trestle connected to the Newberry trail will allow access along the River Heath site and into Telulah Park then out to the CE Trail. These three trestles are important and unique components to connectivity and utilization along the Fox.
---
Live search maps