If you venture out- paddle information for the Fox-Wisconsin Heritage Water Trail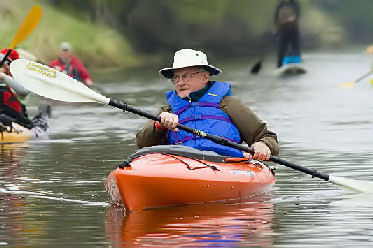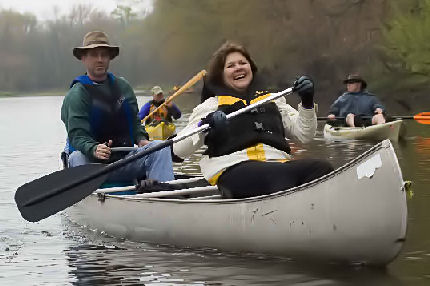 Friends of the Fox encourages participation in the adventures of Paddle Craft on the Fox-Wisconsin River Water Trail. Whether it is whitewater, surf, canoes, or kayaks, we look forward to providing information so you can share your passion of the water. Enjoying nature as you meander lazily down the Fox-Wisconsin Rivers Water Trail will rekindle the quiet grandeur of the our mighty rivers.
Over the years there has been an increase of Paddlers traveling on the Fox-Wisconsin Rivers, which is why we are determined to offer a website designed to give you the tools necessary to enjoy a paddling trip.
Now with the efforts of numerous organizations, Paddlers have more opportunities than ever to explore the waters of the Fox-Wisconsin Rivers. With the 2010 opening of portages along the Fox River throughout the Fox River Valley the water segments for Paddlers has become a true water sport adventure, no longer limited by the Fox River locks barriers.
Won't you come and enjoy all the Fox-Wisconsin Rivers have to offer? Get connected to nature and enjoy!
"If you venture out, here is the paddle information you need for the Fox-Wisconsin Water Trail."
Source Materials
2010 Paddle Adventures on Fox-Wisconsin Rivers
The Fox River Heritage Paddle 2010 celebrates the planned Fox-Wisconsin Heritage Parkway – a long, non-continuous park to tie together places of history with the rivers' future as an adventure tourism destination. The Heritage Paddle is a journey of rediscovery over part of the route traveled by explorers Marquette and Joliet. But we're traveling downstream, in thirteen segments ranging from five to fifteen miles long spread over nine weekends.
Information on Fox-Wisconsin Heritage Parkway
The Fox-Wisconsin Heritage Parkway will be a non-continuous parkway with the purpose of highlighting and enhancing the unique heritage of the State of Wisconsin by exemplifying and promoting the cultural, historical, recreational and natural resources of this river corridor. The planned lineal parkway will complement numerous other scattered multi-purpose parks, historic sites, tourist attractions and wildlife areas creating a single system of sites.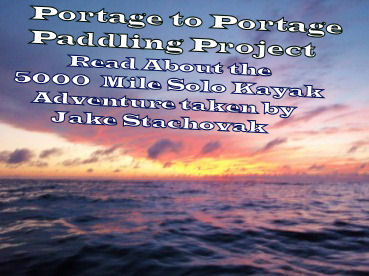 Read all about a local Wisconsin Paddlers 5000 mile solo kayak trip and his adventures.